Zimmerman will never be convicted of anything. My take heloise
CNN Belief Blog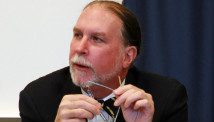 Editor's note: Edward L. Queen II directs the D. Abbot Turner Program in Ethics and Servant Leadership at Emory University's Center for Ethics.
By Edward L. Queen II, Special to CNN
(CNN) — The true architects of the Trayvon Martin killing not only will not go unpunished, they also will go unnamed.
Those who created the conditions for Martin's killing — those who, one might say, invited it — were the Florida legislators who voted for a law that undid not only decades of positive law regarding self-defense but also centuries of legal tradition.
In promoting "stand your ground" laws, self-proclaimed conservatives become grossly irresponsible radicals, drastically and dramatically undoing centuries of accumulated wisdom in their evisceration of the traditional formulation of self-defense.
They rip apart the traditional understanding of the legitimate use of deadly force in self-defense and invite people to kill.
View original post 536 more words